With our saw we can cut your dimensional lumber. For slabs up to 42" we have a bandsaw, and for slabs up to 60" we have our slabber. Whether you want something from our log selection or have your own logs we can customize to your desires.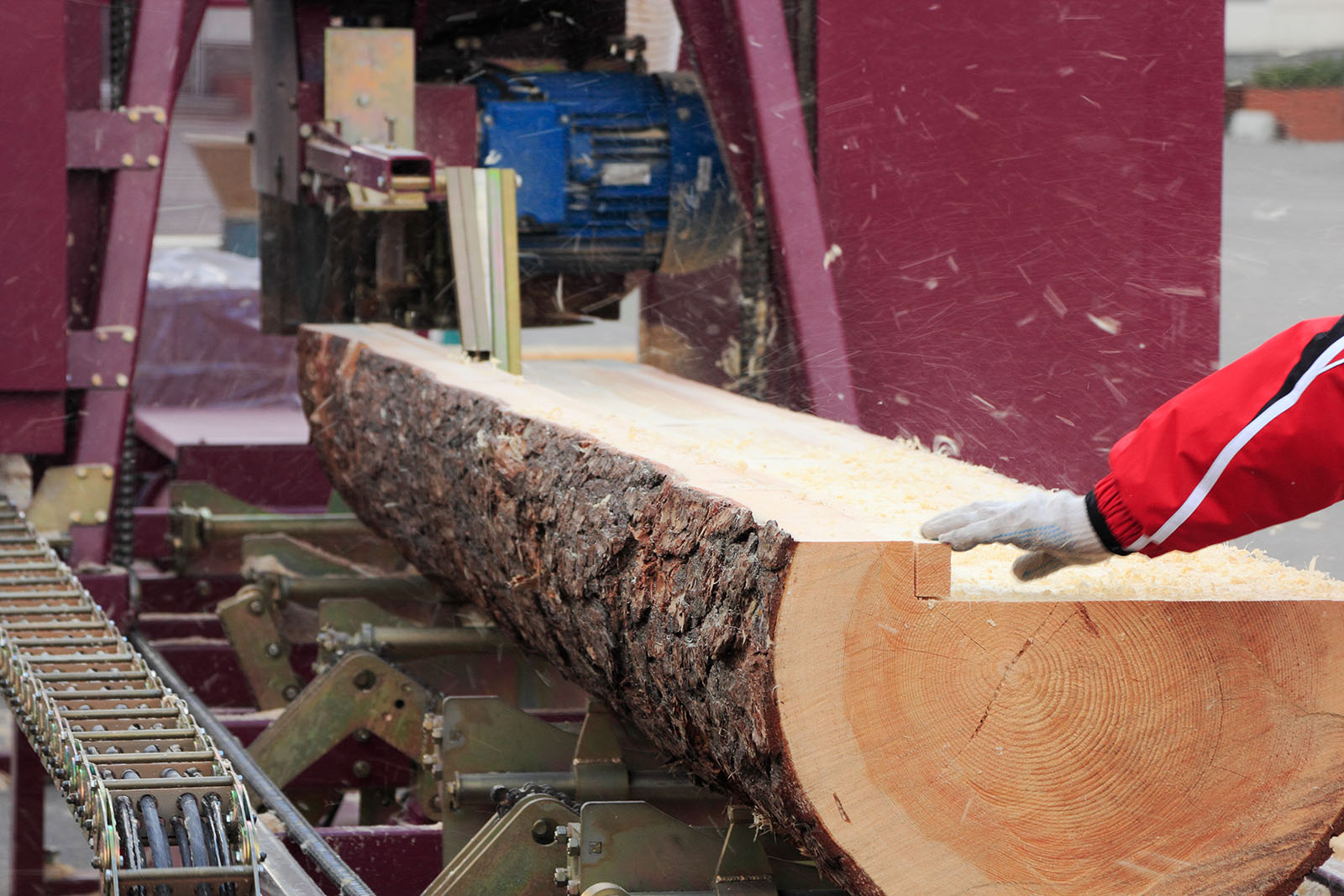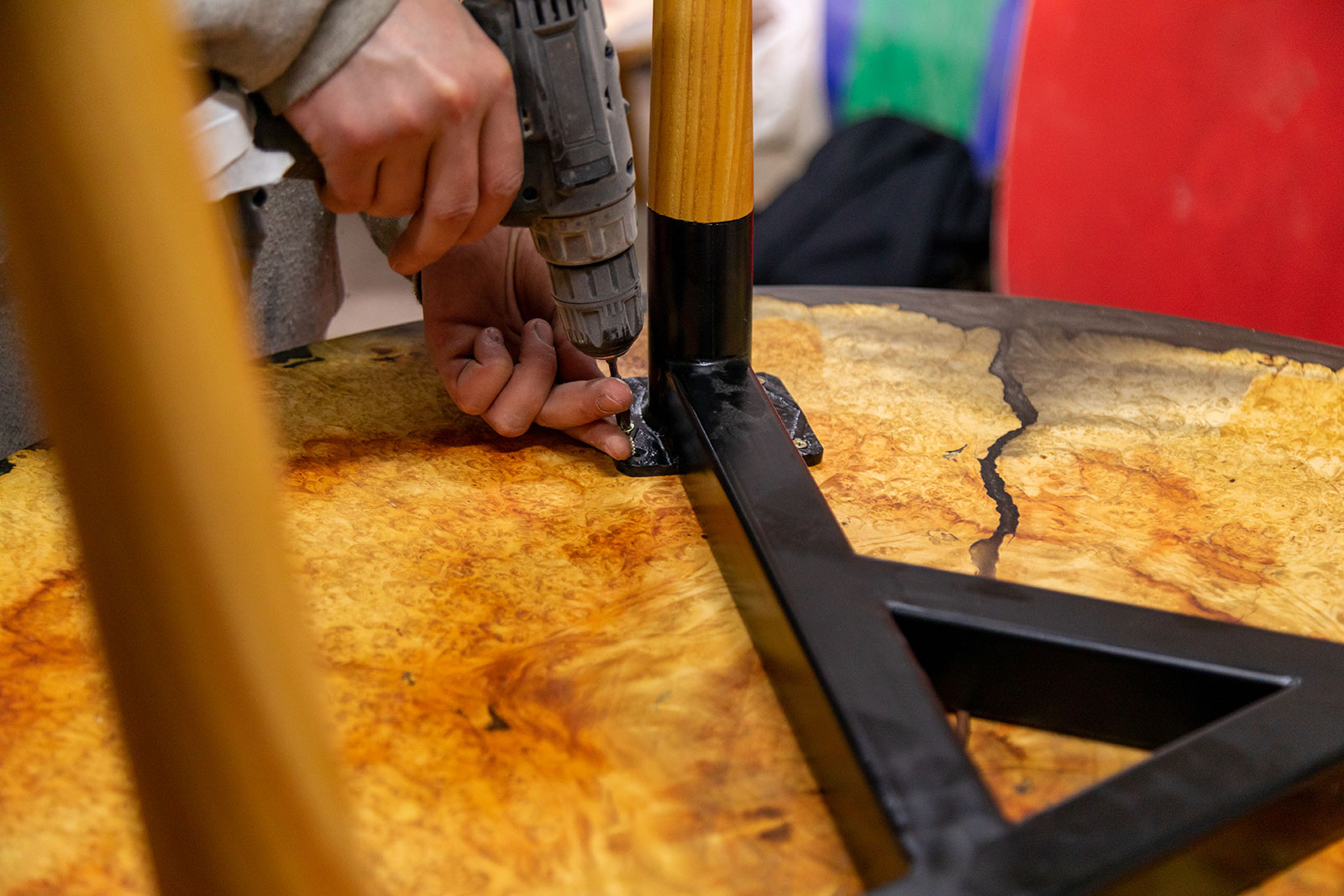 In our shop we create live-edged tables and custom wood pieces.  We also offer our shop services to help you prepare wood for your own projects.
We have a wide range of species, sizes, and thicknesses of slabs on hand for you to choose from to liven up your surroundings.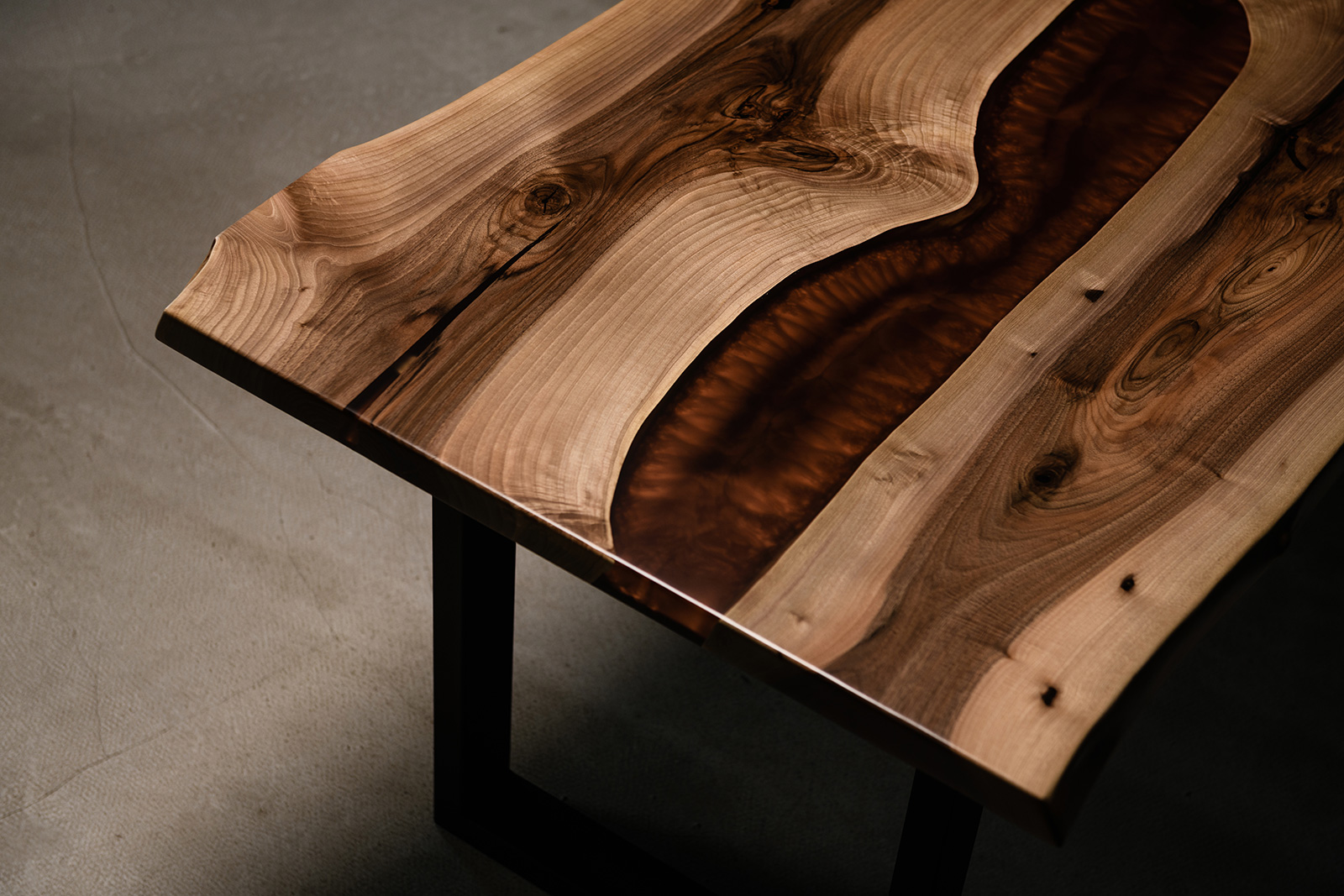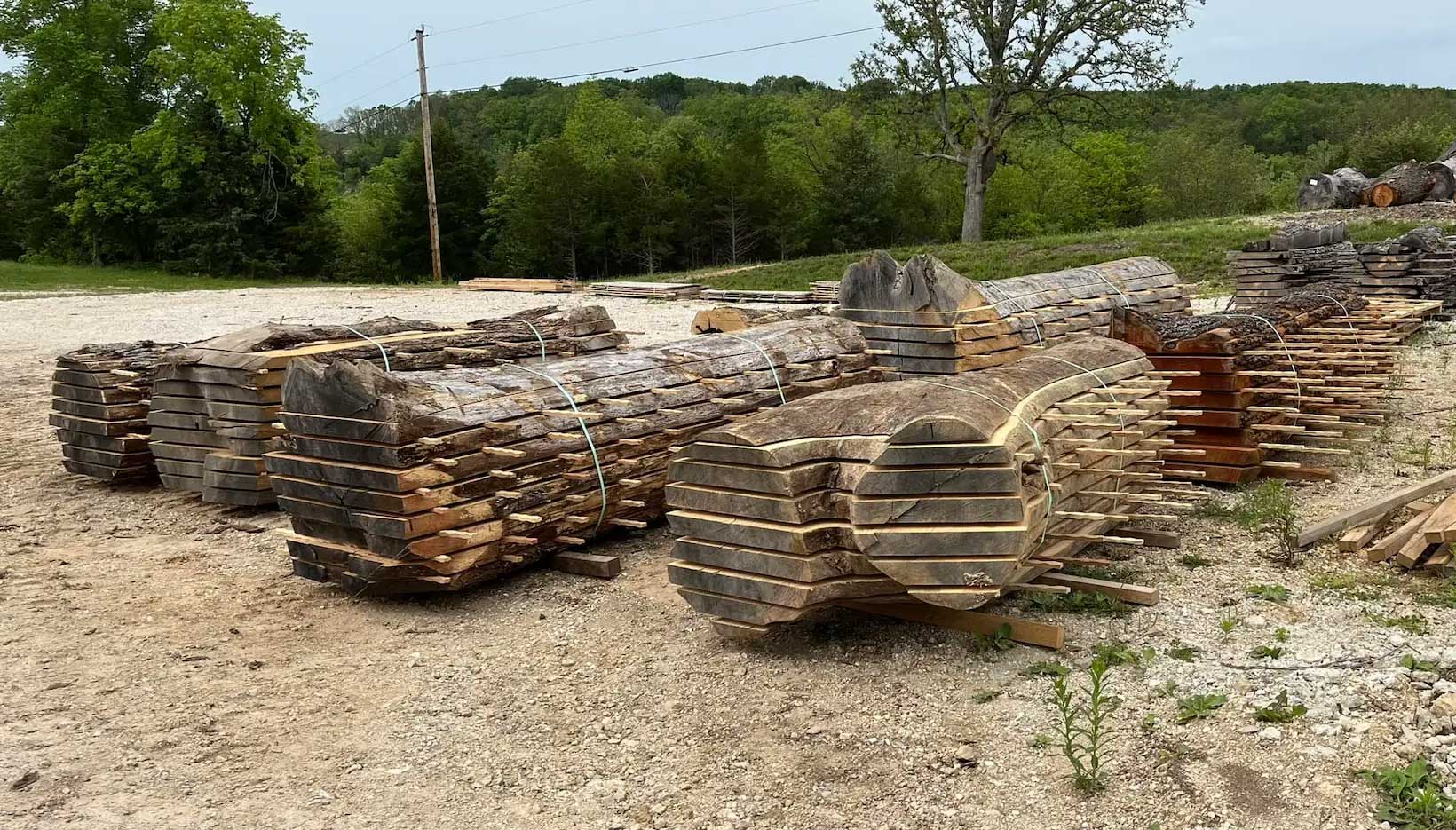 We put the custom in lumber. If we can mill it, plane it, sand it, cut it or any combination thereof then our best effort will be given to get you the lumber you need. For green, (high moisture content) wood we can cut it off the log. If dried is what you are after we offer wood that has been kiln dried as well.
Thermally Modified Wood (TMW)
TWM is naturally treated wood. Not one chemical is used in the process of making wood rot resistant. Steam, heat, and a little bit of time is what it takes to remove the remaining moister out of already kiln dried wood. Thus, creating a stable wood product which no longer can take on or release moisture. Now it can be considered useful in applications it has never been before because of its resistance to rot.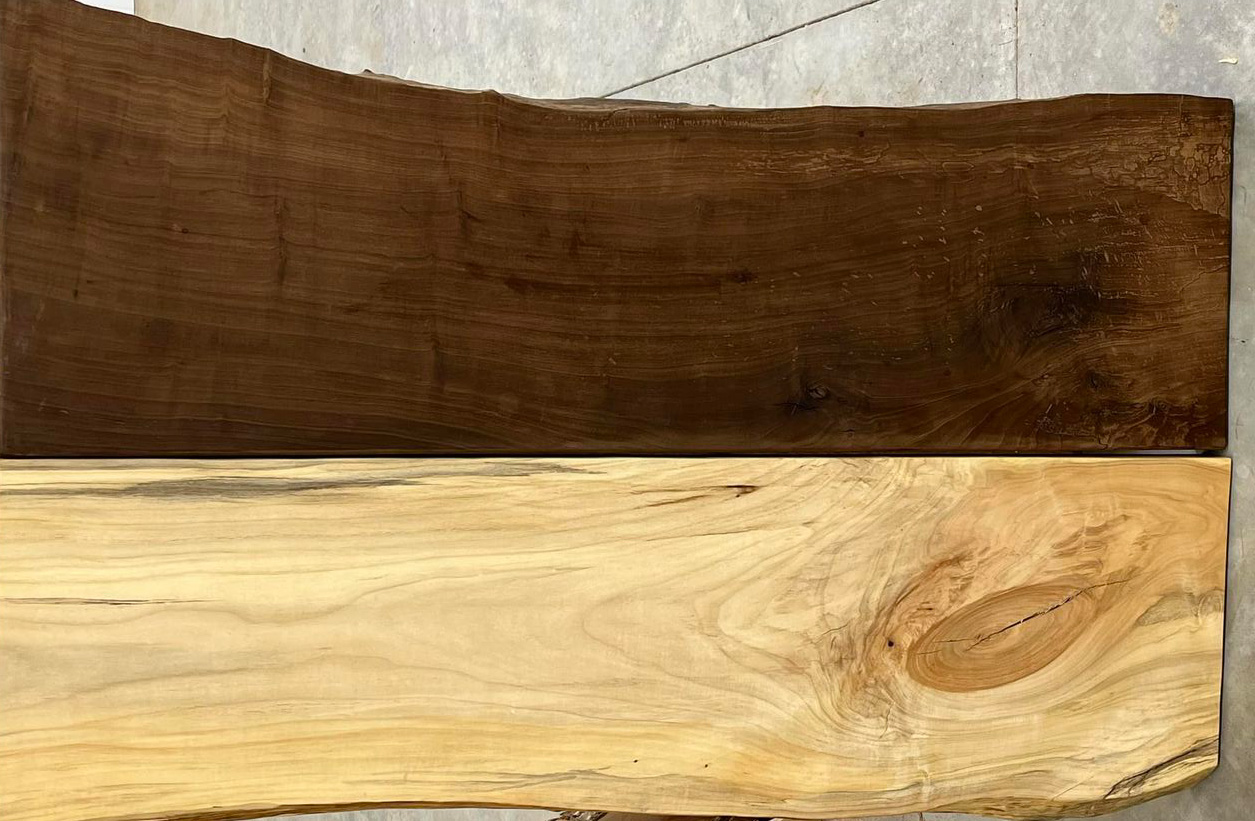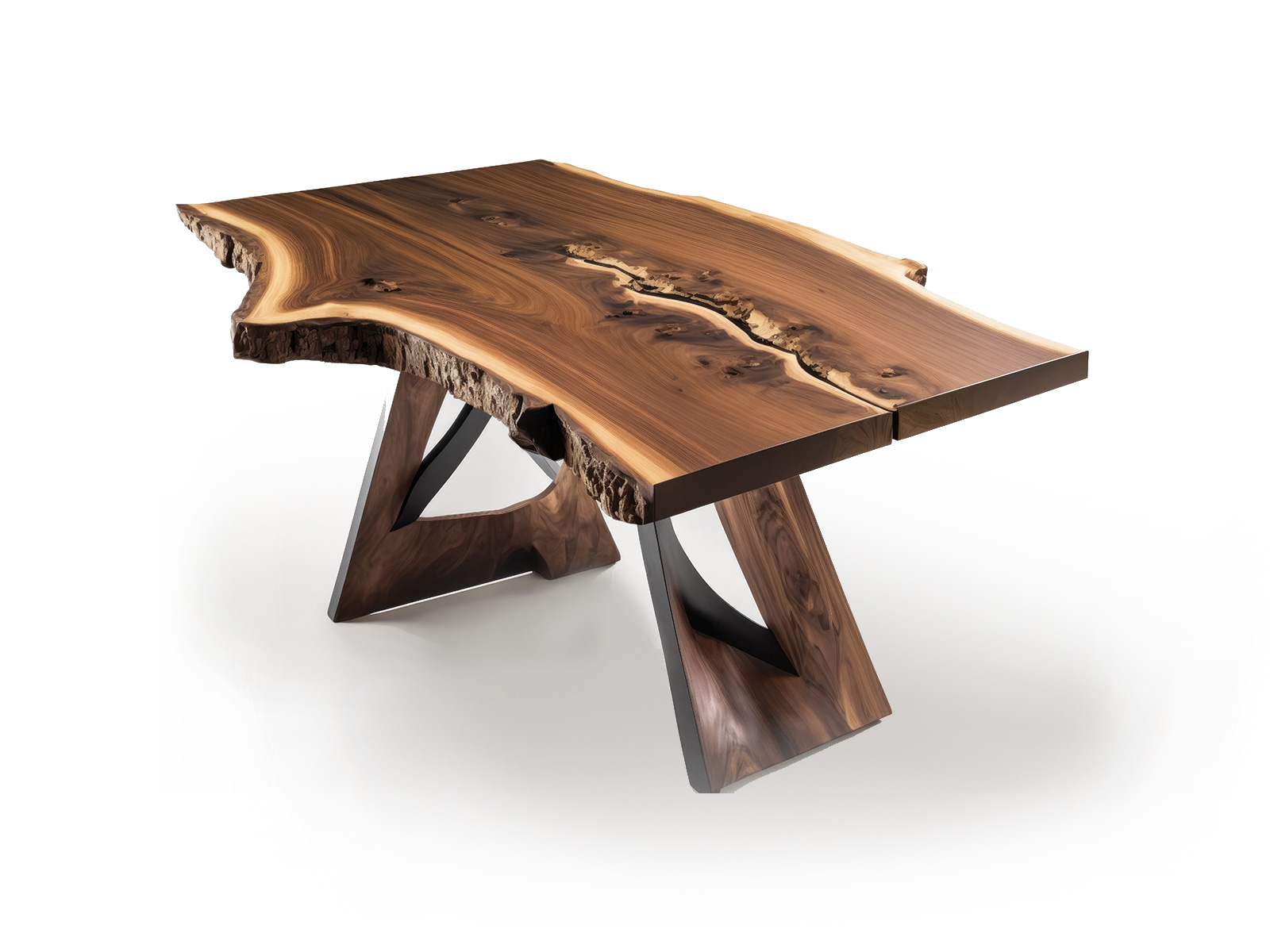 The Art of Thermally Modifying Wood
Thermal modification of wood is a modern 100% "green" alternative to pressure treatment of lumber. Thermal treatment uses extremely high temperatures (up to 400° F) and water steam with no chemicals added. The thermal modification cycle includes preliminary drying under what water saturated conditions to reach residual stress relief, heating up the temperatures of the wood treatment (in an oxygen-free environment) exposure to the given temperatures, cooling down with condensation, and moisture saturation of the treated wood.
Steam is used to prevent the wood from burning or cracking and creates chemical changes which result in a durable, weather resistant, and stable wood product. The equilibrium moisture content (EMC) of thermally modified wood products is reduced to 4 to 6% even outdoors. This process changes the color of the lumber to a golden-brown tint that is consistent beyond the surface and creates an exotic wood look.
The thermal modification also significantly improves various characteristics of wood such as dimensional stability and protection against rot and decay as a result this new generation wood material has a lot of applications indoors and outdoors: decking, siding, fences, landscape design, flooring (especially for high humidity areas) sound barriers for autostradas, outdoor wood furniture, musical instruments, doors, windows, dock areas, boardwalks and much more.
Several thermal treating technologies were first used in the mid-1990s in Finland and France. Presently, thermal treatment technology is conquering the world. In the European Union chemical additives usage in wood protection was prohibited in 2004. The green alternative of chemically treated wood is a thermally modified wood, and this market continually grows in Europe and will do will be the future in the USA as there already some limits of the use of chemicals to treat lumber in the USA with more limitations surely to come.
Do you have logs you need cut into lumber or maybe the ever popular live edge slabs? Give us a call and see how we can help.